Wallpaper Installation Contractor Miami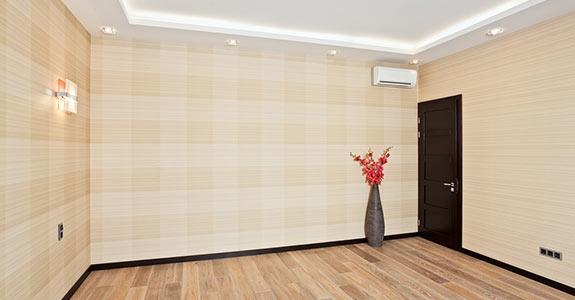 For over 20 years, A Fine Cut, Inc. has provided the highest quality wall coverings to residential, corporate and government clients throughout the South Florida area and the world. We look forward to tackling new challenges with each new client we take on.
Learn more
Wallcovering Installation Contractor in Miami
Are you looking to update your home, office or government building with new wallpaper installation in Miami or elsewhere? A Fine Cut, Inc. specializes in the sale and installation of all types of wall coverings, from basic wallpaper to some of the most complex and elegant designs possible. We sell all coverings produced, and maintain samples from all major suppliers. We also install photomurals, digital media walls and corporate branding graphics. While A Fine Cut, Inc. handles some of the industry's largest contracts for leading retail and restaurant chains and hotels, we are equally at home bringing an elegant touch to private homes and offices.
Whatever type of wall covering you choose, A Fine Cut, Inc. has the resources and experience necessary to install it. We even have the highest government security clearing, making us the perfect option for secure government buildings, as well as any client who values security and confidentiality. A Fine Cut, Inc. offers competitive rates, unparalleled service and excellent references. We also are fully licensed and insured, and available to travel to any destination.
If we sound like the type of company you'd like to do business with, consider this brief list of reasons to hire us for your next wallcovering installation in Miami:
We are a proud locally owned and operated business in Miami, FL.
We have been serving clients in Miami and around the world since 1993.
Our owner has a strong background in both civil engineering and interior design.
We are fully insured and licensed for our customers' peace of mind.
We are able to travel to clients all over the world.