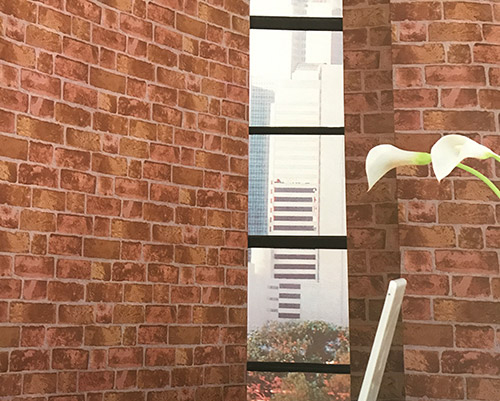 A Fine Cut, Inc. transforms interiors of any size and shape. Our comprehensive services include all types of wallpaper and designs. From simple to complex; from private residences to government conglomerates, A Fine Cut, Inc. offers the expertise to handle your next wallpaper installation project.
As your trusted wallcovering contractors in Miami, FL, A Fine Cut, Inc. is available for the following services:
Wallpaper hanging:
Using industry-leading techniques, our experts freshen your surroundings with your new look. In addition to the full line of wallpaper products, we also install photo murals, digital media walls and corporate branding products. Our detailed precision ensures impeccable results with wallcovering installations.
Wallpaper removal:
Improper removal of wallcoverings in Miami, FL can damage surfaces. Our highly-trained technicians apply specialized techniques to ensure the protection of your walls and ceilings. We remove coverings and glue and leave your surfaces in pristine condition.
Wallcovering installations and sales:
Our extensive experience in interior design allows us to help you transform your space into surroundings you love. We sell a full line of wallcoverings and maintain samples from all major suppliers. A Fine Cut, Inc. is happy to work with submitted designs or provide our own for your use.
Custom cabinetry:
A Fine Cut, Inc. offers detailed craftsmanship to create new cabinetry for your space. We make and install cabinets, millwork and baseboards. When you are ready to transform your surroundings, our wallcovering contractors provide the detailed finishes you desire for your final results.


A Fine Cut, Inc. offers wallpaper installation for commercial, residential and government settings. We have the highest level of government clearance necessary to complete projects in these sensitive areas. From minor renovations to major transformations, A Fine Cut, Inc. is the go-to wallcovering contractor in Miami, FL.
Contact our experts today to get started on your next project. Reach our helpful staff at 305-665-2550.